Minimalist Black White Circle Art Print Poster Inspirational Motivational Quote Hipster Preppy Ink Positive Typography Home Office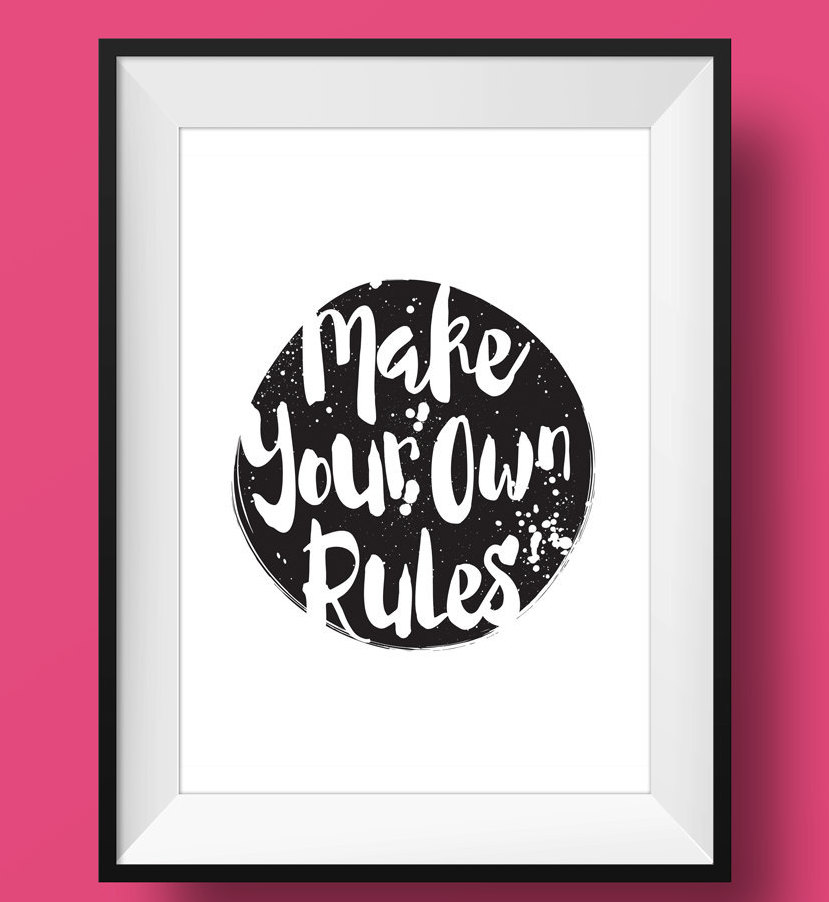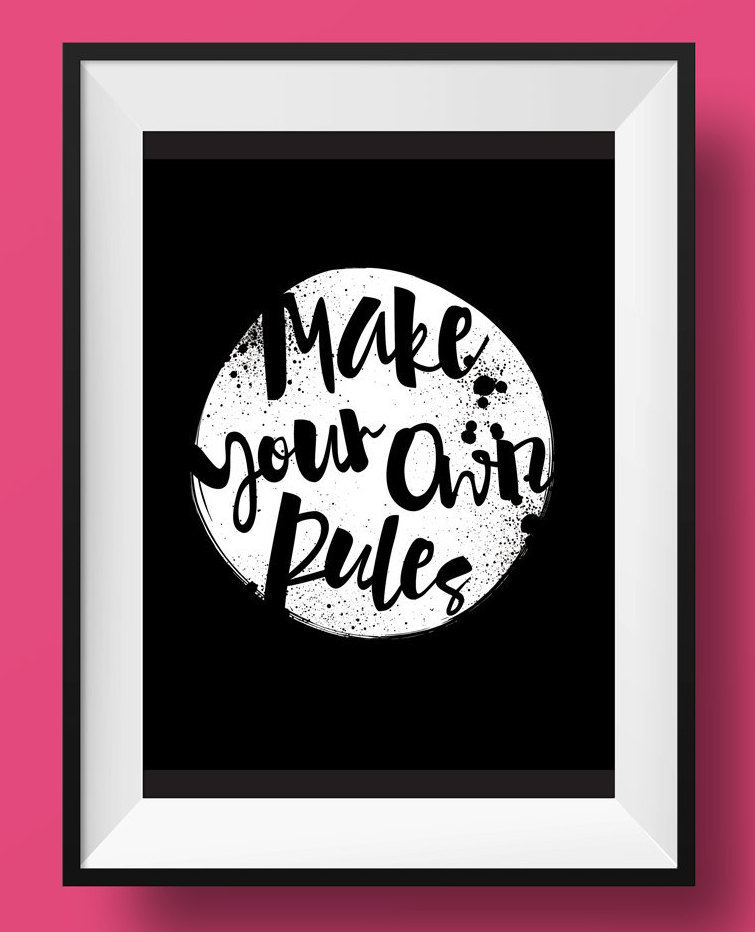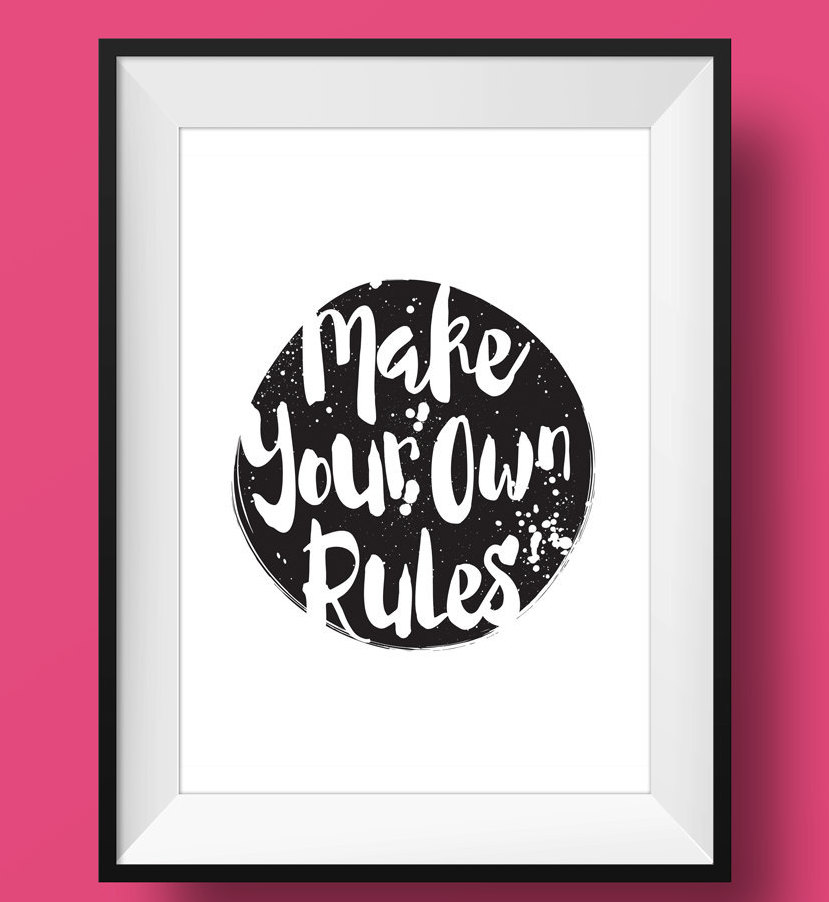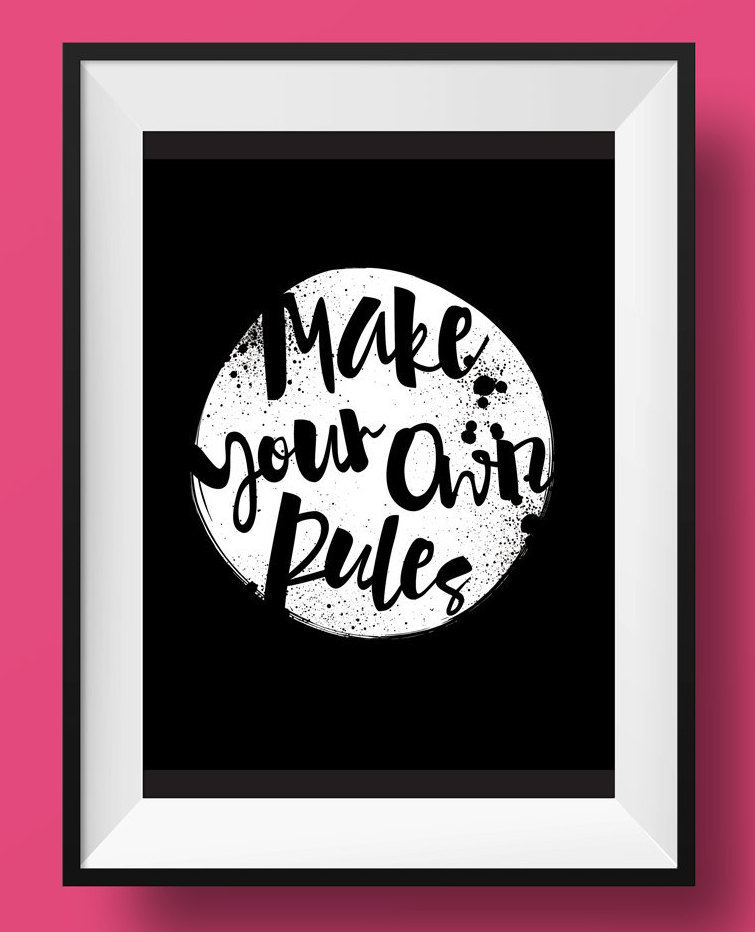 Minimalist Black White Circle Art Print Poster Inspirational Motivational Quote Hipster Preppy Ink Positive Typography Home Office
One unframed print featuring large stylized minimalist print with an inspirational typography quote, "Make Your Own Rules" and ink splashes. Great for those needing some encouraging support in all of life's ventures.

Original size is printed on 8.5"x11" paper, easily sliding into a letter document frame. Other smaller sizes such as 5x7 and 4x6 are also available!

Prints are replicated on premium matte cardstock paper and delivered in fitted protective cellophane sheets. Perfect for household and office decor.